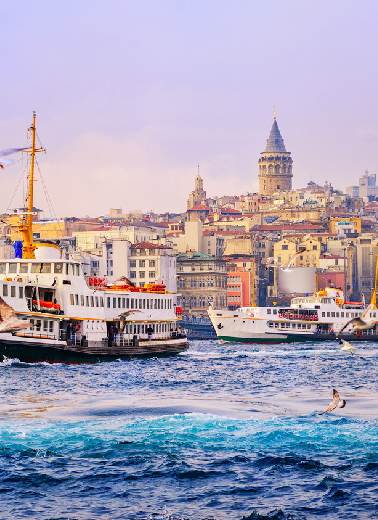 Saltzman & Evinch, PLLC provides a full array of legal service to its international business clients, including:
Due diligence investigations, for M&A and strategic market assessment
Independent sales representative agreements
Joint ventures and strategic alliances
Licensing and other forms of proprietary protection
Distribution arrangement
Establishing, financing and operating foreign branches and subsidiaries
International business negotiations
Structuring, acquiring and disposing of real estate investments
Handling of international disputes
Trade regulation
Compliance with U.S. securities and export laws
Immigration matters
All aspects of international and domestic tax law
Litigation and arbitration proceedings
Enforcement of foreign judgments and arbitral awards
Saltzman & Evinch, PLLC is unique among international business practices. Our native insight and understanding of diverse business cultures and laws, coupled with our extensive contacts in Turkey and the surrounding regions, has made us valued counselors to our international and American clients.
NOTABLE CLIENTS, PROJECTS, AND CASES:
Ahiska Turkish American Community Center: Advised regarding a long-term financing agreement for the conveyance of a derelict public building in Dayton, Ohio to a local community organization who would rehabilitate and utilize it.
Anadolu News Agency: Advised regarding the establishment and operation of a U.S. news bureau.
Bahçeshir University: Advised regarding the opening of a satellite campus for one of Turkey's most prestigious private universities.
BLJ Worldwide: Advised multinational public relations firm regarding attempts by former client to obtain internal documents for use in litigation against a third party. Advise regarding compliance with federal registration requirements.
Ihlas News Agency (IHA), Dogan Group: Advised regarding the operation of their U.S. news bureau.
ODTU Teknokent USA, LLC: Advised foreign technology incubator on establishment of operations in the U.S.
Redstar Aviation: Advised regarding the establishment of a U.S. subsidiary. Represented parent company in share sale to a third country purchaser.
STM USA, LLC: Advised foreign defense engineering firm on establishment and operation of U.S. office and on regulatory issues.
Subway International, B.V.: Assisted one of America's largest food franchises in establishing and maintaining overseas franchise agreements and development agent agreements.
Wildlife Control Center: Advised small specialty ammunition manufacturer regarding overseas sales of products designed to frighten wildlife away from active airports.
Intercontinental Development Corporation v. Wells Fargo: Successfully represented client in suit against Wells Fargo Bank, N.A. for wrongful dishonor of bank items. (Dist. Maryl. 2012).
Pakcan v. Hill Indus.; Pakcan v. AR-AS; Pakcan v. Allied: Successfully represented claimant seeking damages for defendants' failure to abide by commissions contracts in sales of defense goods. (D.D.C. filed Nov. 2002).